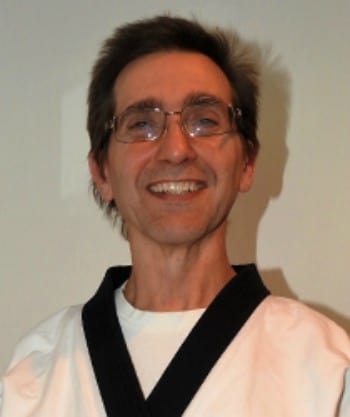 Sensei Jerry Laing
Sensei Jerry Laing started in Martial arts when he was just 8 or 10 years old with Ishen Ryu Karate. He went on to practice Tae Kwon Do and Kung Fu in College. Jerry began studying Shotokan here at Zahand's when he was 40 years old. The practice has meant a lot to him over the years. It helped him survive a bad auto accident and a bout with cancer. Practicing Martial Arts has also brought his family closer together. Sensei Jerry recommends Martial Arts training to everyone of all ages.
Currently, Sensei Jerry is spending as much time as possible training at the Dojo and attending seminars and camps within the organization.
He is also our head Ju-jitsu instructor with a vast amount of knowledge.
He is an All American in Weapons and kata in the All American Karate Do Union.
Both of his children Ian and Alex are Black Belts at the dojo and now are off in college both studying engineering.