Zahand's Brings You The Best Birthday Parties In Town!
Are you looking for the most exciting Birthday Party in Akron? Well, you've come to the right place. Our Birthday Parties at Zahand's Martial Arts combine exciting games and activities with a safe, structured environment to give your child the best experience ever!
Our Birthday Parties are 2 hours long and perfect for children ages 5-12. And the best part is: neither your child nor their friends need to be experienced in the Martial Arts. Our parties are fully adaptable to make sure each and every child in your group has a blast!
We Pack Every Element Of Our Martial Arts Instruction Into All Birthday Parties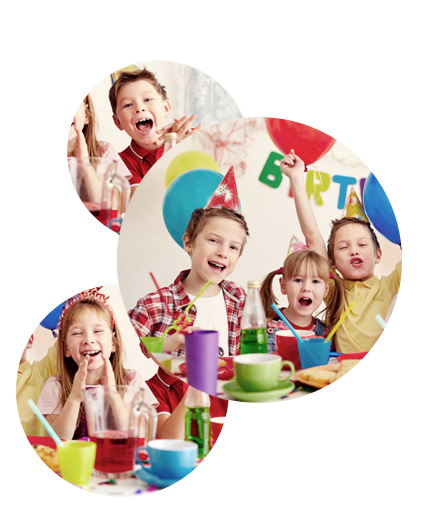 From lessons in respect and courtesy to simple punches and kicks, your birthday child and all their friends will leave Zahand's with a complete Martial Arts experience that they won't soon forget.
Each of our Birthday Parties include:
Access to our cutting edge facility
Karate games
And obstacle courses
PLUS
Set Up
Clean Up
And gifts afterward!
And You Won't Have To Lift A Finger
Let us handle every aspect of your child's Birthday Party this year. At Zahand's, your party package will include entertainment from our instructors and we'll even provide food for your party if you choose. Plus, we'll be happy to assist with Birthday posters and invitations.
We're here to make your party planning as smooth as possible so that on the big day, all you have to do is sit back and enjoy the fun!
Book Your Zahand's Birthday Party Today!
Our Birthday Parties are open to both students and non-students of Zahand's Martial Arts. We welcome all kids of Akron to come celebrate the big day with us. But don't hesitate! Book your spot today before our Birthday Parties fill up.
We also give away TWO Free parties each month! You get all the benefits of our facility at no cost at all - you only pay for the time of your professional Martial Arts Instructors!
To see if this promotion is available for the month of your party give us a call or simply fill out the short form on your screen and we'll be in touch soon to answer all of your questions and get you all set up!
* Private lessons available upon request