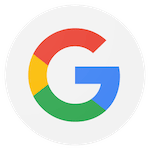 I highly recommend Zahand's Martial Arts!
The instructors are phenomenal and so is the facility. I have witnessed my son grow in his confidence, focus, respect, goal setting, and self-discipline. To me that is priceless. We love being part of this karate family.

Take a class and find out for yourself! You will not be disappointed :)
Zahands Martial Arts is amazing..no other place provides a comprehensive guide to learning the martial arts..with an incredible stable of talented blackbelts ..Sensi matt , Sensi John and Sensi Christian and Sensi Tammy really make it feel like a fighting family..all this is brought together by Shihan Larry Zahand who has created this amazing dojo..stop in..you don't know what your missing!
Very knowledgeable staff and a great place for young development of martial arts. My son has been training here and we are very happy with where he is. I highly recommend.
My two boys have taken classes here for the past three years and I have for the last year. Great facility with a very knowledgeable and friendly staff. They have helped improve my family's physical fitness and improved my children's discipline and confidence.
For those people giving bad reviews because they did not read the contract before they signed it should be ashamed. The school is fantastic. The staff have great knowledge. The fee is comparable to a child being in two travel sports. They get to participate all year long where a sport is only 3-4 months of the year. They have hours convenient for a working family. They have many great events for the students to participate in. My son loves going to classes. He gets upset of we are late. He was never so dedicated at another sport. Thank you Zahand Martial arts.
This is THE place to learn martial arts. When you get a belt here, you have earned it. It's like family here, not just a business. Do your homework when picking a dojo and know that Zahands is the best.
To say I was not sold on the whole karate thing would be an understatement. As a combat veteran I did not put a great deal of stock in the martial arts. This thought process for sure ranks in the top five all time mistakes on my part. My son has been attending the school now for a little over a month and I'm now a believer. My first impression of the school was how clean and squared away the facility was. Everything in its place. Next thing was curriculum. All classes were planned well ahead of time and lessons build on each other flawlessly. Cost of classes though not the cheapest in town were in my opinion reasonable in comparison to others in the area. Then I observed the classes. From the very first time my son stepped onto the mat it was re enforcement of all the values my wife and I try and Instill in our children. I have never however seen my son more attentive while being taught. The kind but firm compassionate and positively reinforced instruction by all of the instructors especially Matt has my wife and I fully invested in the dojo for years to come. Ten minutes ago my son dropped his toys and ran outside. When we asked him where he was going he said I need good deeds for my chart and Grammys leaves need raked. He went to the garage for the rake and is still out there. I'm a believer.
The people here are so great with kids. We've only been to 2 classes so far and Im already in love with the atmosphere.
Zahands is a fighting family!! Today's karate is a business .Too many schools lose sight of the deep history dojos have in the community...Teaching our children character and values by providing a second home in the dojo.Zahands has captured both with an incredible professionalism and a balanced care for its students..
This is THE dojo to come to if you want to learn the martial arts. Nothing is promised here, you will earn everything you get. The karate program is top notch, with emphasis on self defense and some Brazilian Jui Jitsu and Judo thrown in as well. My daughter has been going for 4 years now and my son attended for 2. You feel like family here and the education and discipline the kids get can't be beat.
I've learned so much in a small amount of time - everyone there knows their stuff and teaches well
Great place!! Highly educated, caring, and professional instructors that actually care about each and every student. My son joined 2 years ago and is now a Blue belt and he motivated my daughter to quit her dancing lessons to join this wonderful Martial Arts Institute.
This is THE place to learn martial arts. When you get a belt here, you have earned it. It's like family here, not just a business. Do your homework when picking a dojo and know that Zahands is the best.
Love it Love it! My son is 5 yesrs old and they are so good with him! He loves the classes,if he could he would go everyday, also they Take extra steps if they are unsure of something and help them until they understand, the teachers and staff are wonderful!!! It's the place to go, expescially if you are looking to start your young kids!
The instructors are great with the children and everyone seemed to be enjoying their lesson. Today was my little girl's first day and she LOVED it! She cant wait to go back!
Great atmosphere and the Instructors are all amazing. They are very patient with my kids and they really bring out the best of my boys. My kids enjoy and look forward to class. Plus I love the morals they teach.
We have been coming to Zahand's for many years and we couldn't be happier. My son began in the preschool program and has continued his martial arts education ever since. The instructors are amazing and make sure to take time with each student! I highly recommend Zahand's
What a great place! My son loves coming to classes each week. He has learned so much. The entire staff is friendly and knowledgeable. I highly recommend coming in and checking it out for yourself!
My son has been training here for almost a year. Great staff and an excellent place for martial arts institutions.
Love how much my girls have grown these past few months. The Zahand family are absolutely wonderful people and really care about their students.
I've been a student since 2004 so you know I love it!
Love this place. Great training and even better people