Build Confidence And Technique With Zahand's Teen Martial Arts
The teen years can be tough. Social pressures and everything else can bog your teenager down with negative influences. But with Zahand's Teen Martial Arts classes, your teen will be surrounded by a great group of friends while they learn important self-defense skills and take pride in their newfound skills.
We're proud to keep teenagers in Akron active, confident, and excited every day with our Teen Martial Arts Classes.
Teen Martial Arts Classes Provide The Best Outlet For Activity
Gone are the days where you're left to waste away in front of the TV. Join us for our Teen Martial Arts classes and enjoy the most exciting training in Akron. Regardless of your experience level, our trained instructors will help you stay challenged on a daily basis while supporting you through each and every step of your development.
You'll quickly build:
Lean muscle and cardiovascular health
Focus and attention to detail
A love of learning and the motivation to keep learning
Improved stress levels and patience

PLUS Learn How To Combat A Bully Or Real World Threat
Not only will our Teen Martial Arts classes keep you active and full of confidence. They will also equip you with a core set of self-defense skills that will keep you safe no matter what threat you might face.
At Zahand's Martial Arts, our instruction includes everything from Boxing and Mixed Martial arts to Ju Jitsu and Judo. You'll be ready to:
Stay safe if violence is unavoidable
Protect others from threats and bullies
Diffuse a situation from further danger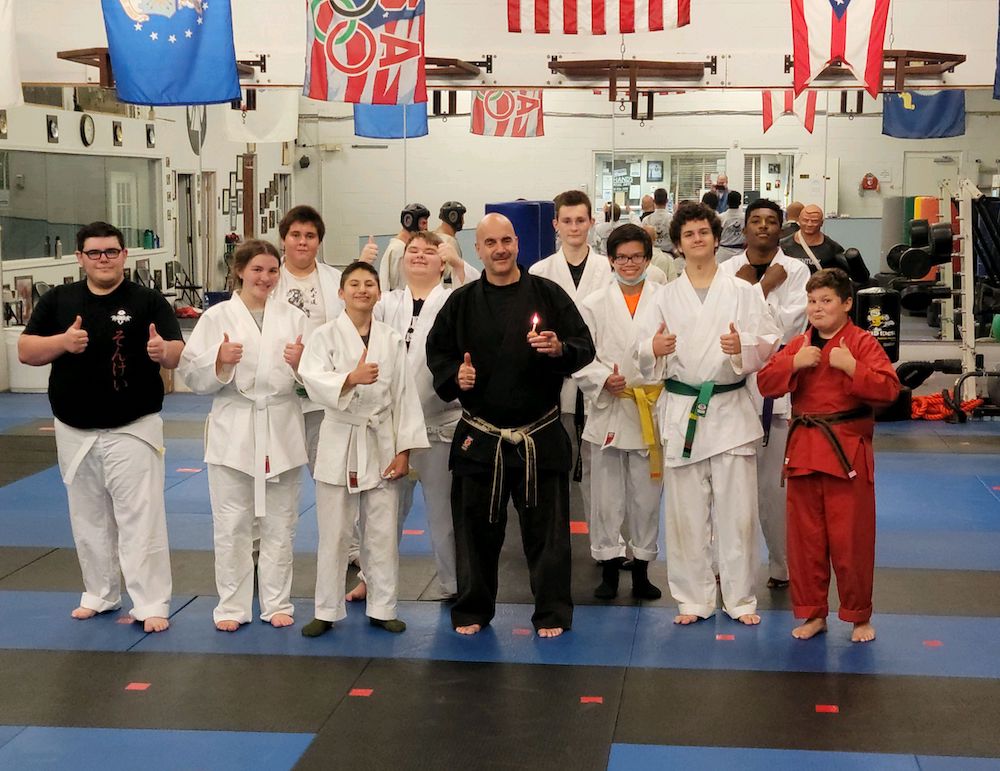 Sign Up Today For The Best Teen Martial Arts In Akron
Are you ready for a new challenge? Get more out of your workouts at Zahand's Martial Arts and learn how to protect yourself and others from the very real threats we face today. Our Teen Martial Arts classes are the best way in Akron to build confidence, improve your physical fitness, and spend time with some great new friends!
To sign up, all you have to do is fill out the short form on your screen today. From there, a member of our team will reach out to answer all of your questions and get you signed up and ready to go!