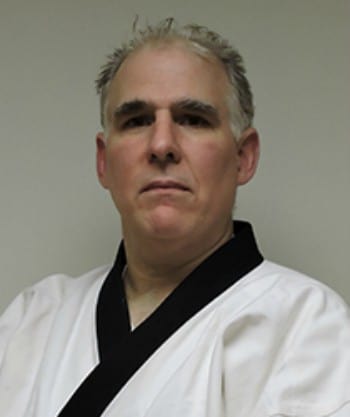 Renshi Christian Kuehm
Renshi Christian Kuehm started his Martial Arts training while attending Hiram College. After graduating in 1985, Renshi Kuehm looked to further his training. In 1992, through a close friend, he found Renshi Larry Zahand. Renshi Kuehm achieved his black belt in 1999 and has been with Master Zahand for over 20 years. Over the years, the martial arts has become a means of stress relief for Renshi Kuehm, providing him with an outlet to release pent up anxieties experienced during the typical working day. In concert with their martial arts training, Renshi Kuehm tries to pass on this benefit of stress relief to the students. He does this by explaining to the students that it doesn't matter how many times one falls down, one must get right back up and try again.
Renshi Kuehm believes that people of all ages should train in some form of martial arts, not only for the physical benefits, but to enrich their lives, the lives of other in their community, and to experience belonging to an extended family that will give guidance and moral support through the trials and tribulations of life.